Meet the Staff
Asst. DIRECTOR:
Vacant
TELEPHONE:
805-756-2301
EMAIL:
eop@calpoly.edu
LOCATION:
Educational Opportunity Program
Science Bldg. 52, Room E7
California Polytechnic State University
San Luis Obispo, CA 93407
Debi Hill
Associate Vice President for Student Affairs
Vacant
Assistant Director of Student Academic Services/Director of EOP
Judy Holloway
Senior Operations Analyst
Angela Marino
EOP Admissions Coordinator
Hi! My name is Angela, and I am from Huntington Beach, CA. I was a first generation college student and studied at Golden West College, CSULB and CSUF (go fellow transfer students!!!). I also did a semester abroad in Florence, Italy. I have lived on the Central Coast for almost 20 years, and I can't imagine being anywhere else! I have so much fun exploring the area with my husband and son, and I love reading, movies, and Sunday brunch. I am incredibly happy to be here at Cal Poly and I encourage you to come by any time to ask questions, make an appointment with a counselor or just say hi!
Lyzette Martin
Hi everyone! My name is Lyzette Martin, I grew up in Visalia CA, but the central coast is now my home. I am a proud first generation college student. I started my educational career at a community college and then transferred to Fresno State where I earned my Bachelor's in Psychology. I then moved to beautiful San Luis Obispo and earned my Master's of Arts in Education with an emphasis in Counseling and Guidance. I view my counseling role as an educator, a coach, a mentor and as a supporter. It is my goal to treat each student as a unique individual and take into account all aspects of their lives. During my free time, I love watching baseball (GO DODGERS!), I enjoy being outdoors, and spending time with friends and family. I have a daughter who brings so much joy to mine and my husband's lives. I am proud to work with such hardworking and motivated students and I'm excited to learn more about you!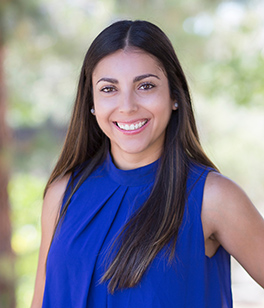 Nury Baltierrez
Hola! My name is Nury and I am from Michoacán, Coalcomán de Vázquez Palleres, México. My family and I lived in México for the first two years of my life and we then moved to the small town of Nipomo. Navigating higher education as an undocumented first-generation student was challenging, but I connected with faculty/staff who believed in me. I graduated from Cal Poly, San Luis Obispo with my Bachelors in Agriculture Science. I realized Agriculture was not my passion so I decided to go back to school. I received my Masters in Counseling and Guidance for Higher Education in Student Affairs at Cal Poly.
During my free time, I enjoy running, traveling, and spending time with my family/friends and my cat, Link! I am here to support you personally, professionally and academically. I have an open door policy so please stop by anytime! 
Cynthia Diaz
Hello everyone! My name is Cynthia Paz, I was born and raised in Guadalupe, CA.  I began my higher education at Allan Hancock College in Santa Maria where I received a degree in Liberal Arts.  I then transferred to Cal State Northridge and received a degree in Child & Adolescent Development.  After working with preschool age children I quickly realized I wanted to work with older students.  I attended Cal Poly, San Luis Obispo where I earned a Master's of Arts in Education with an emphasis in Counseling and Guidance: Higher Education & Student Affairs. My career goal was to become an Academic Counselor and serve underrepresented students in the Central Coast area. I began my work at Allan Hancock College, working for various departments as an Academic Counselor for over three years. It is one of my greatest accomplishment to be able to work for EOP and this population of students. I love working with students and being part of their educational experience.
When I am not at work I enjoy wine tasting and spending time with my family. I have identical twin boys that are my world. They keep me on my toes and inspire me to be the best person that I can be.
I can't wait to meet you all!
EOP Student Assistants
Victoria Garcia
Major:

Agriculture Education
Hi! My name is Victoria Garcia and I am fourth year student in the Agriculture Science department. After graduation I plan to enter the Masters for Agriculture Education and become an agriculture teacher and FFA advisor. I'm from Nipomo, CA and I like to go on hikes, knit, crochet, sew, and quilt.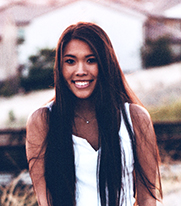 Anh Cao
Major: BUSINESS ADMINISTRATION
Hi everyone! My name is Anh Cao and I am a third year Business Administration student. I am a first generation college student from Tustin, CA and I enjoy going to the beach, exploring new foods and restaurants, playing soccer, and drawing. I am also involved in Alpha Kappa Psi, a co-ed professional business fraternity here on campus. In the future, I hope to fulfill my dreams of traveling all over the world.
Brian Kim
Major: BUSINESS
Hi! My name is Brian Kim and I am  third year Business major concentrating in Information Systems. I am a first generation college student from Los Angeles, California and I enjoy hiking, going to the beach, and swimming. On campus, I am a part of the co-ed professional business fraternity, Alpha Kappa Psi. In the future, I hope to start a business of my own while still living in Los Angeles.
Georgia Holmes
Major: industrial engineering
Hi! My name is Georgia Holmes and I'm a second year Industrial Engineering student. I am from Austin, Texas and participate in Greek Life here at Cal Poly. After graduation, I am hoping to attend graduate school for financial engineering before working for an investment management firm in New York.
Related Content