Meet the Staff
COORDINATORs:

EOP Staff
TELEPHONE:
805-756-2301
EMAIL:
summerinstitute@calpoly.edu
LOCATION:

Summer Institute
Science Bldg 52-E7
California Polytechnic State University
San Luis Obispo, CA 93407
Staff
Mardel Baldwin
Assistant Director of Student Academic Services/Director of EOP
Hi! My name is Mardel Baldwin, Jr. I was born and raised in Long Beach, CA… the best city in the world! My college journey began at Long Beach City College and I later transferred to California State University Dominguez Hills, where I earned a bachelor of science degree in Business    Administration. During my time at CSUDH, I served as the student body president for Associated Students, Incorporated. That experience changed my life and helped me develop a strong passion for supporting underrepresented students with their transition to college. That passion also led me to pursue my master's degree in Higher Education at California State University, Fullerton. My goal as the Assistant Director of SAS is to provide support and quality programming to ensure that each of you walk across the commencement stage with your college degree! I look forward to meeting you during your time here at Cal Poly, please be sure to stop by and say hello. Go CAVS!
Lyzette Martin
Hi! I'm Lyzette. I was born in Los Angeles, CA, but raised in Visalia, CA. I am proud to say I am a first generation college student. I attended College of the Sequoias, a local community college, and transferred to Fresno State where I earned my bachelors in Psychology. I moved to beautiful San Luis Obispo and earned my masters degree at Cal Poly in Counseling and Guidance for Higher Education. I am a HUGE fan of the Dodgers, hiking, and enjoying quality time with friends and family. My goal is to make every student feel welcomed and comfortable enough to ask questions. I am proud to work with such hardworking and motivated students every day and I'm excited to learn more about you!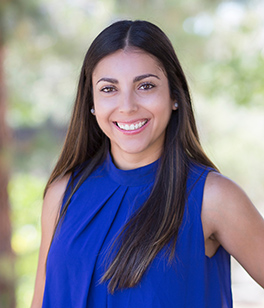 Nury Baltierrez
Hola! I'm Nury. I was born in Michoacán, Coalcomán de Vázquez Palleres, México. My family and I lived in México for the first two years of my life and then we moved to the United States. Navigating higher education as an undocumented first-generation student was challenging, but I connected with individuals who believed in my potential. I graduated from Cal Poly, San Luis Obispo with a bachelor's in Agriculture Science and master's in Counseling and Guidance for Higher Education. During my free time, I enjoy being outdoors, traveling, and spending time with my family. My passion is to support students' personal and professional goals. Sí se puede!
Cynthia Paz
Hello everyone! My name is Cynthia Paz, I was born and raised in Guadalupe, CA.  I began my higher education at Allan Hancock College in Santa Maria where I received a degree in Liberal Arts.  I then transferred to Cal State Northridge and received a degree in Child & Adolescent Development.  After working with preschool age children I quickly realized I wanted to work with older students.  I attended Cal Poly, San Luis Obispo where I earned a Master's of Arts in Education with an emphasis in Counseling and Guidance: Higher Education & Student Affairs. My career goal was to become an Academic Counselor and serve underrepresented students in the Central Coast area. I began my work at Allan Hancock College, working for various departments as an Academic Counselor for over three years. It is one of my greatest accomplishment to be able to work for EOP and this population of students. I love working with students and being part of their educational experience.
When I am not at work I enjoy wine tasting and spending time with my family. I have identical twin boys that are my world. They keep me on my toes and inspire me to be the best person that I can be.
I can't wait to meet you all!
Program Assistant
Valentina Stafford
Hello everyone! My name is Valentina Stafford and I am a fourth year Kinesiology and Comparative Ethnic Studies major. I was born in Caracas, Venezuela but have lived in Illinois and the Bay Area. During my time at Cal Poly, I have jumped through many hoops to find my path so as an EOP Summer Institute Program Assistant, I hope to make the transition into a 4-year institution as smooth and fun as possible. My ultimate goal is to make sure everyone has the support and resources they need in order to be a successful Cal Poly student.
When I am not on campus, I love spending time with my friends, enjoying outdoor activities such as playing frisbee, and watching crime shows. Feel free to reach out to me at any time, if you have any questions. I look forward to seeing you all this summer!
Learning Assistants
Coming Soon...Spring 2019!
Related Content